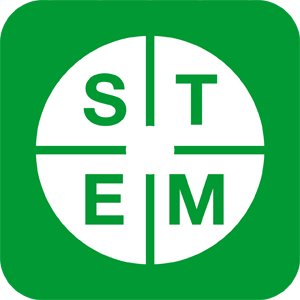 Working with STEM Learning Cloud
Working with STEM is a Cloud-based software package based upon a large library of content that is continuously growing.
The range of content provided will allow each topic area to be supported with amazing and captivating resources. The multi-mode nature of the content provides the following types of learning materials:
Multimedia Presentations – filled with animations, narrations and much more to allow for both whole-class teaching and individual study.
Virtual Lab Investigations – engaging investigations to help develop skills and knowledge using physical hardware and/or Virtual Trainers.
Hands-On Lab Activities – hands-on activities linked to the theoretical resources to allow users to develop practical skills.
Topic Assessments – a range of assessment mechanisms to test student comprehension which can be monitored with the inbuilt learning management system.
Academic and Technical Support Tasks – helpful background technical knowledge and academic support for Maths, English and Technical Tasks.
The Learning Cloud can be used by itself, or combined with many of our related equipment items, to give students access to even more hands-on activities too!
Topics in the Working with STEM Learning Cloud include:
Materials Engineering
Engineering Drawing
Fluid Power
Manufacturing Engineering
Machine and Instrument Engineering
Inspection, Maintenance and Quality Management
Industrial Control
Electronic Systems
DC Circuits
Electrical Networks
AC Circuits
Magnetism and Electromagnetism
Electrical Engineering
Linear Electronics
Semiconductors
Power Electronics
Digital Electronics
Telecommunications
Microprocessors
Circuit Construction and Testing
Electronic Principles
Semiconductors
Power Electronics
Digital Electronics
Electronic Systems
Electronic Principles
Linear Electronics
Semiconductors
Digital Electronics
Microprocessors
Engine Repair
Automatic Transmission and Transaxle
Manual Drive Train and Axles
Suspension
Steering
Brake Systems
Brake Components
Brake Servicing
Automotive Electrical Fundamentals
Automotive Starting and Charging
Automotive Lighting
Automotive Transducers
Ignition Systems
Engine Management and Control
Fuel and Emissions
Electric and Hybrid Vehicle Technology
Networked Systems
CAN Bus Lighting Systems
CAN Bus Auxiliary Systems
CAN Bus Starting and Charging Systems
Automotive Heating and Air Conditioning
Auto Shop
Passenger Safety Systems
Heavy Vehicle Systems
Motorcycle Lighting
Engineering Mathematics
English Language Skills
Business Skills
Freight Logistics
Workplace Problem Solving
Interactive Applications
Product:
Working with STEM Learning Cloud
Product Code: WWS/AL