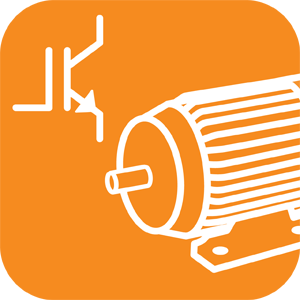 Self-commutated Converter Circuits Training System
IGBT – PWM Controller – Inverter Controller
By self-commutated static converters we mean converters that convert DC and AC currents using components that switch on and off. These valves are able to commutate on their own without line commutation. Self-commutated converters operate like inverters with load-independent voltages and currents.
Power Classes Available: 0.3 & 1 kW
Note:
This Training System is a Basic Equipment Set.
Supplementary Equipment Sets:
Other Available Training Resources: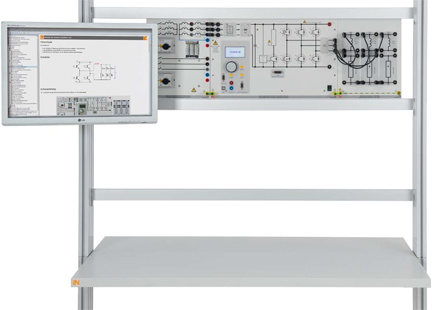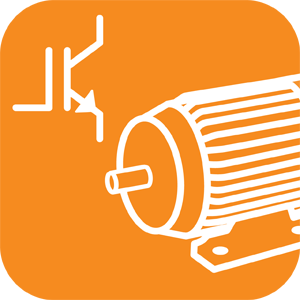 Training Concepts:
Pulse-width modulation
DC chopper in single- and 4-quadrant operation
AC power switch
Three-phase converter with block/sine commutation and space-vector modulation
Resistive and inductive loads
Suppressor circuits, link circuits, free-wheeling
Control characteristics and operating graphs
Interpolation, clock frequency, ripple
Frequency analysis and examination of harmonics
Product:
Self-commutated Converter Circuits Training System
Product Code: EPE 40