Robotics Trainer offers a classroom-based resource for practical investigation of the technology and engineering behind modern automated systems.
Users can select from a range of prepared demonstration programs to explore the design and logic used to program automated systems. The interface software also allows for users to develop their own programs using BASIC style programming commands.
This resource can also be used in conjunction with Optional
Cloud-based Software
, which offers online practical tasks as well as interactive theory presentations, investigations, and assessments, which link directly to the practical activities carried out using this resource.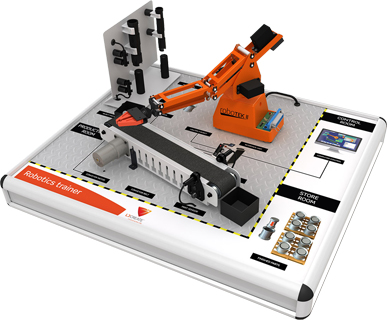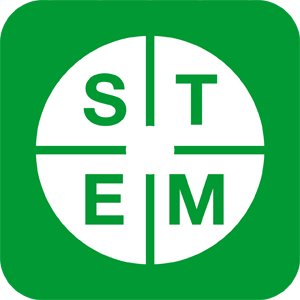 Specifications:
Training Concepts:
Manual Control of a Robot
Flowcharts and Programs
Sensing, Decisions, and Counting
Open and Closed Loop Control
Transportation Around the Work-cell
Manipulating Parts
Industrial Robots
Trainer includes:
Robotic Work-cell

Baseboard
Conveyor Belt
Infra-red Light Gate
Component Dispenser (Large and Small)
Component Bin

Robotic Arm
Power Supply
Accessory Kit
USB to Parallel Adapter
Curriculum CD
Robot Control Software
Product:
Robotics Trainer
Product Code: 240-01