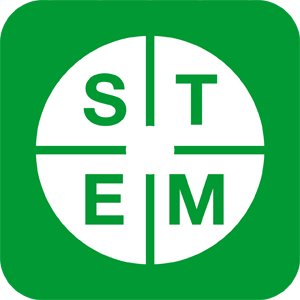 Electronic Circuits Trainer Teaching Set
The Electronic Circuits hardware and resource packs can be used for class demonstrations as well as offering student activities either individually or in small groups. The equipment included will quickly turn any classroom into an electronics laboratory.
This resource can also be used in conjunction with Optional
Cloud-based Software
, which offers online practical tasks as well as interactive theory presentations, investigations, and assessments, which link directly to the practical activities carried out using this resource.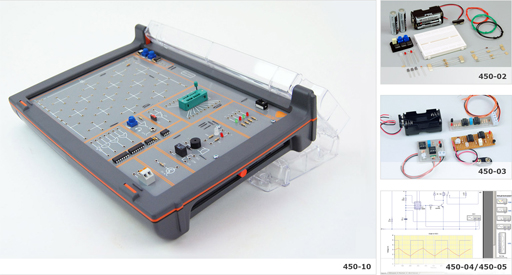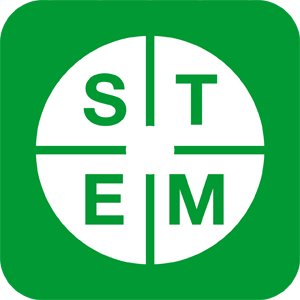 Specifications:
Training Concepts:
Lamp Circuit
Polarity Tester
LED Lamp Circuit
Automatic Light Circuit
Building on Breadboard – Automatic Light Circuit
Improved Automatic Light Circuit
Building on Breadboard – Anti-theft Device
Flashing Doorbell
Building Circuits on Printed Circuit Board (PCB)
Lift Door Controller
AC to DC Converter
Baby Alarm
Road Crossing Controller
Teaching Set Includes (for 24 students):
1 x Electronic Circuits Trainer (450-10)

Electronics patching board
Power Supply
Mounted component set
Connection lead set
Digital Curriculum (Site License disk)
12 x Electronic Circuits Student Resource Packs (450-02)
1 x Electronic Circuits Class Consumables Pack (450-03)

Project PCB 'A' x 24
Project PCB 'B' x 24
Prototyping Stripboard x 24
Components Kit x 24
Circuit Design and Simulation Software (25-user license) (1 x 450-04 initial 5-user license, 4 x 450-05 additional 5-user licenses)
Product:
Electronic Circuits Trainer Teaching Set
Product Code: 450-00