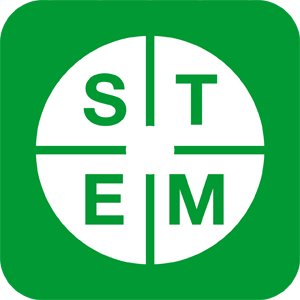 Air Conditioning Systems Panel Trainer
Air Conditioning Systems Panel Trainer provides students and instructors with the opportunity to demonstrate, investigate, and fault-find a simulation of a typical automotive air conditioning system.
The trainer is designed to allow access to controls for the vacuum system, electrical system and recharging station, as well as provide an understanding of the overall system layout and configuration.
To facilitate the development of techniques in diagnostics and fault-finding skills, the panel includes a range of fault-insertion options to simulate typical real-world system malfunctions.
This resource can also be used in conjunction with Optional
Cloud-based Software
, which offers online practical tasks as well as interactive theory presentations, investigations, and assessments, which link directly to the practical activities carried out using this resource.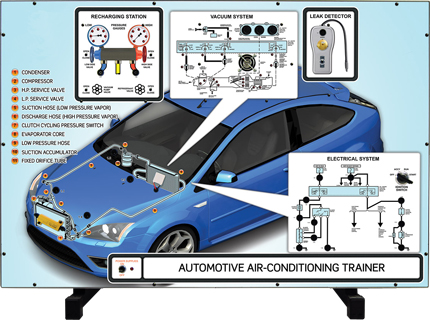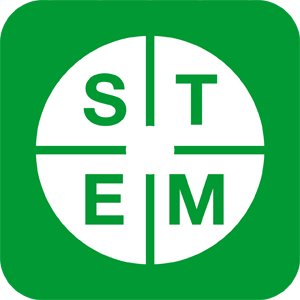 Specifications:
Training Concepts:
Condenser
Fixed orifice tube
Compressor
Suction accumulator
Evaporator core
HP service valve
LP service valve
Clutch-cycling pressure switch
AC pressure cut-off switch
Air-distribution system controls - dashboard
Blower motor control
Manifold gauge simulation
Leak-detector simulator
Trainer includes:
Trainer
Curriculum Manual CD
Wall mounting brackets
Bench stands
Accessory Kit
Digital Multimeter
Product:
Air Conditioning Systems Panel Trainer
Product Code: 754-01