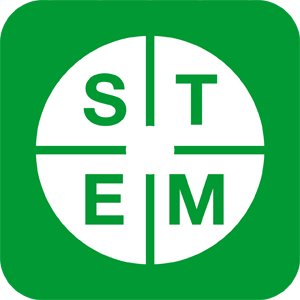 SmartGrid Ready-to-go Kit
The SmartGrid concept stands for connection and control of energy sources; its storage and load owe to an "intelligent" power grid. Using Smart Grid technologies will assist in making the energy transition to 100% renewables more affordable.

The leXsolar-SmartGrid Ready-to-go kit allows the construction of a smart grid with a variety of renewable energy sources. It's possible to choose different energy generation profiles and observe their effect on the system. The various available storage units and consumers make for a complex smart grid and a multitude of possible scenarios to analyse. The energy flows within the smart grid can be read directly from the displays of the smart meters. This enables the students to control the system manually. All necessary SmartControl components for measuring and control are already included. The package includes wind and solar power as well as fuel cell, storage technology and e-mobility components and, thus, also the foundation for a variety of basic experiments.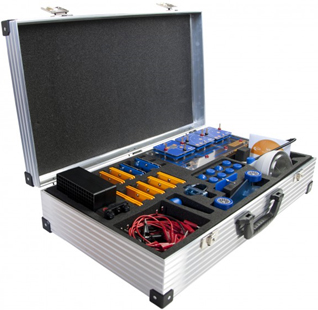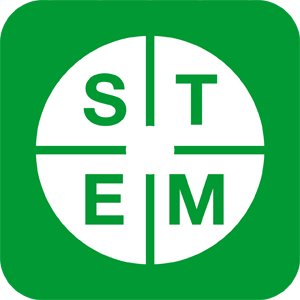 Description:
Training concepts include:
Basic experiments on photovoltaic
The I-V-characteristic of a solar module
The I-V-characteristic of a solar module depending on the illuminance
The I-V-characteristic of a solar module depending on the temperature
Basic experiments on wind power
The dependence of the power on the pitch angle and the blade design
The dependence of the power on the number of blades
The dependence of the power on the wind direction
Basic experiments on energy storage technologies
The I-V-characteristic of an electrolyser
Behaviour of the voltage and the current during charging of an electrolyser
The I-V-characteristic of a fuel cell
Behaviour of the voltage and the current during discharging a fuel cell
The t-V- and t-I-characteristic of a capacitor during charging
The t-V- and t-I-characteristic of a capacitor during discharging
The use of the electric car with capacitor and fuel cell
The power fluctuations of a photovoltaic station
The power fluctuations of a wind turbine
Energy supply of a building by a power plant
Energy supply of a building by a power plant and a photovoltaic station
Energy supply of a building by a power plant, a photovoltaic station and an energy storage
The behaviour of the voltage in a conventional line grid
The behaviour of the voltage in a line grid with photovoltaic station
The behaviour of the voltage in a line grid with photovoltaic station depending on the consumption
The behaviour of the voltage in a line grid with photovoltaic station depending on the distance to the transformer
The behaviour of the voltage in a line grid with photovoltaic station and an intelligent transformer station
The behaviour of the voltage in a line grid with photovoltaic station and an energy storage (fuel cell / E-Mobility)
The behaviour of the voltage in a line grid with photovoltaic station and load management
Power line monitoring
Scenario experiment: Smart Grid
Product:
SmartGrid Ready-to-go Kit
Product Code: 1605