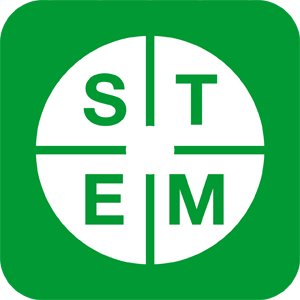 Advanced Industrial Control Trainer
Advanced Industrial Control Trainer provides students with a complete, simulated factory automation process that can be controlled from an industry-standard programmable logic controller (PLC).
The trainer is ideal for developing knowledge and skills in the areas of programmable controllers, engineering maintenance and condition monitoring techniques.
Students can use the trainer to develop and test PLC programs that:
Move component parts along, and between, conveyor belts
Control pneumatic actuators
Monitor the outputs of a wide range of pneumatic and optoelectronic sensors
Compare each part against its specification
Reject non-conforming parts and accept parts that are within specification
An on-board DIN rail and screw terminal connectors allow the trainer to be used with a wide range of industry-standard PLCs (Allen Bradley MicroLogix 1200, Siemens Simatic S7-1200, Mitsubishi FX1S ...).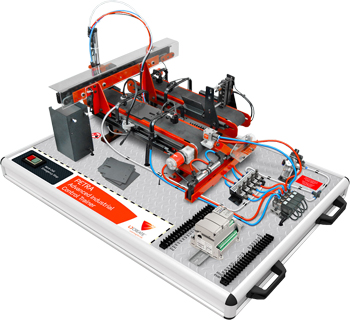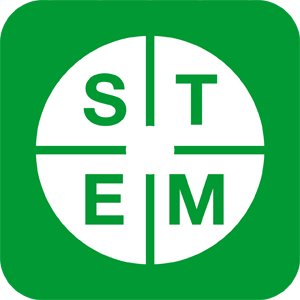 Specifications:
Typical Programming Activities include:
Creating, downloading and running ladder logic programs
Controlling the conveyor belts
Controlling the pick-and-place plunger
Controlling the gripper arm
Monitoring parts and system sensors
Latches
Timers
Counters
Shift instructions
Output sequencing
Complete industrial control sequence
Trainer features:
Two conveyor belts
Parts dispenser
Set of 15 parts - some inside, and some outside specification
Pneumatic pick-and-place plunger
Two-position pneumatically operated gripper arm
Parts sensors (Pneumatic sensor measures part thickness, Opto-reflective sensor detects whether a slot is present, Optical sensors (6) detect holes in different positions and Opto-reflective sensors (2) detect and measure cut-out)
System control sensors (Infra-red sensor indicates when parts dispenser is empty, Arm position sensor detects position of gripper arm, Plunger position sensor indicates vertical position of pick-and-place plunger and 'Carriage in position' sensor indicates when plunger carriage is in the requested position)
Control inputs (Plunger vacuum, Plunger activate, Plunger carriage position (2), Conveyor belt activate (2), Gripper arm position and Gripper arm activate)
On-board air pressure regulator
Storage bins for separation of good and reject parts
Expansion connector allows connection of additional sensors and actuators for student project work
On-board +24V DC Power Supply
Trainer includes:
Advanced Industrial Control Trainer
24V DC power adapter
PLC connection leads
User Manual
Product:
Advanced Industrial Control Trainer
Product Code: 292-01