Unceasing advances in the development of hybrid and all-electric vehicle technology continue to pose new challenges for the automotive sector. The high-voltage (HV) battery has long been considered to be a "black box". But now, more and more manufacturers are also venturing into repairing HV batteries.

This involves lots of challenges and requires a special understanding of "overall systems" in order for proper work to be possible. This training system focuses on the digitally networked CAN-bus battery management system in a traction battery and on the corresponding components.

Particularly important here were the activities involved in the measuring and operational testing of HV components carrying a voltage. Practical and live exercises involving the measurement and diagnosis of battery cells are carried out. The HV battery is designed such that it can be taken apart to replace individual cells and sensors. This is how the trainee develops skills and practices diagnosing and maintaining the HV battery.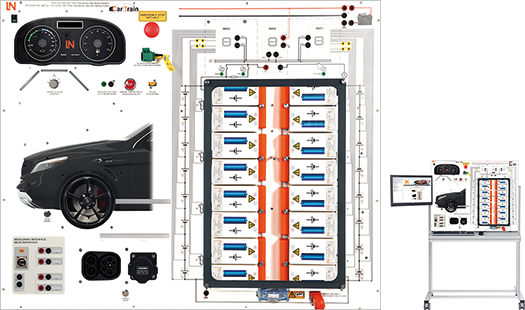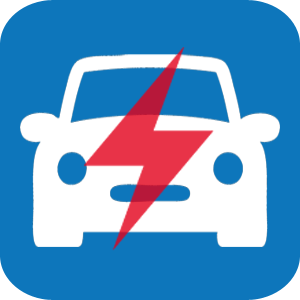 Training Concepts:
Understand customer complaints, carry out operational testing and determine diagnostics approach
Read out fault memory
Check effectiveness of electrical safety measures on the high-voltage system
Replace high-voltage components
Become familiar with location of components in the motor vehicle
Determine faults and their causes with the aid of circuit diagrams and function plans
Draft an inspection protocol and document results
Understand measures taken to avoid hazards caused by voltage isolation faults
Learn about data communication between control units
Recognise repair needs and carry out repair options
Determine diagnostics and repair options based on a customer's job order
Determine system operating states with the aid of the diagnostics systems, compare these to information in databases and evaluate results
Measuring and testing systems

Determine the desired data
Select measurement procedure and measuring instruments
Document the measurement results
Determine the measurement results, compare these to the desired data and evaluate
Measure, check and evaluate signals at components and systems
Measure, test and evaluate electrical connections
Test high-voltage systems with diagnostics equipment, in particular perform measurements on isolation, equipotential bonding and voltage drops
Analyse and evaluate messages in data bus systems
Learn how battery cells are designed and function in the HV battery
Learn how temperature sensors are designed and function in the HV battery
Design and function of HV charging systems
Evaluate work safety
Advantages and disadvantages of individual HV charging systems
Options to practically measure power consumption for different driving profiles
Measuring voltage characteristics in HV batteries for different charging and discharging cycles
How sensors and actuators interact
IPO principle
Open-loop control processes in the motor vehicle
Closed-loop control processes in the motor vehicle
Differences between open- and closed-loop processes
Product:
Light Vehicles High Voltage Battery Diagnosis and Repair Trainer
Product Code: CO3221-6S