IPA Virtual is a PC-based, graphic simulation system which provides the virtual learning environment for the Compact Station Training System.
This system is programmed like the real model using STEP 7 and is controlled via the PLCSIM software. Furthermore, the model can be operated with the integrated controllers without any additional software.
The system covers all relevant areas from commissioning the compact workstation all the way to control loop optimisation. The program developed to operate the simulation system can be uploaded for work directly with the real compact station.
The following process control technology models are integrated into the simulation system:
Automatic pressure control
Automatic flow-rate control
Automatic filling level control
Automatic temperature control
Automatic cascade control of filling level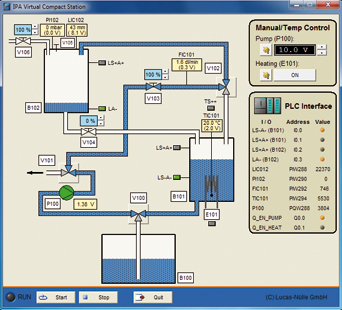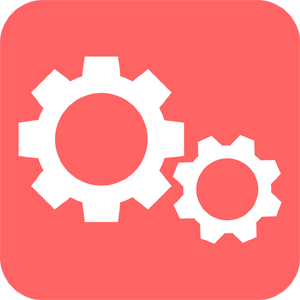 Your Benefits:
Graphic animation of filling levels and flow rates in real time
All of the indicators, like pressure and flow-rate are displayed as values
Integrated connection to PLCSIM permits programming with STEP7
Integrated continuous (PID) and discontinuous (two-position) controller
Graphic evaluation of measured values for calculating optimum controller parameters
Characteristics plotter records all measured values over time
Integrated operator panel including all of the pushbuttons, switches and signalling lights required to operate the system
For troubleshooting purposes various malfunctions, for example, defective sensors and actuators can be simulated
Product:
IPA Virtual
Product Code: IPA Virtual