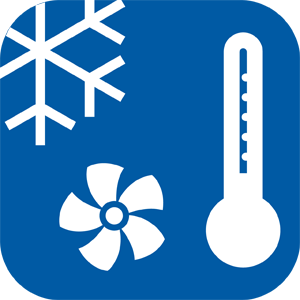 Refrigeration Desktop Training System
The Refrigeration desktop training systems is designed to provide students with fundamentals and advance training program in basic and industrial refrigeration. The training system introduces various systems and real components.
The training system brings a comprehensive view of the entire refrigeration system.
Actual components and their interconnection, functions, operation, diagnosis and repair methods under hands-on safe activities are part of the training program and students can perform tests, take measurements, and troubleshoot each system.
Available Refrigeration Desktop Training Systems:
Basic Refrigeration Desktop Training System
Professional Refrigeration Desktop Training System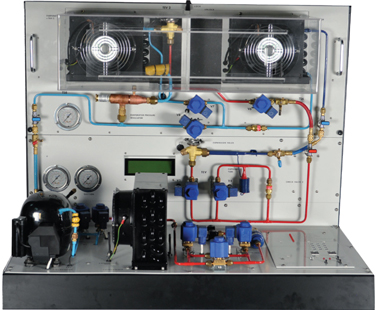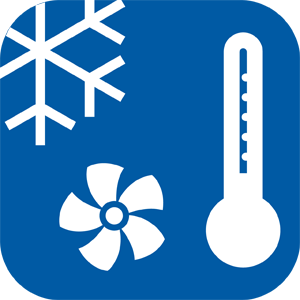 Training Concepts:
Basic Refrigeration:
Introduction to cooling and refrigeration
Principles of cooling
Basic cooling cycle
Operating the main system
Hermetic type compressor
Materials and circuits of the control system
Materials and circuits of the electrical system
Structure and operation of the system
Adjustment of the thermostatic valve
Evaporation techniques
Relaxation devices
Control methods
System response
Thermal loads
Maintenance methods
Techniques for the diagnosis and repair of faults and faults simulation
Industrial Refrigeration:
Introduction to industrial refrigeration
Principles of operation and materials
Principles of cooling
Relaxation devices
System response
Modes of operation of the system
Heat flow through the parts of the system
Parallel and series connection of evaporators, defrosting components
Filling techniques with cooling gas (refrigerant)
Operation of the system and stabilization conditions
Fault diagnosis and repair with the use of a computer
Faults simulation and diagnosis procedure
Product:
Refrigeration Desktop Training System
Product Code: DAR-3311 (Basic)/DAR-3312 (Professional)