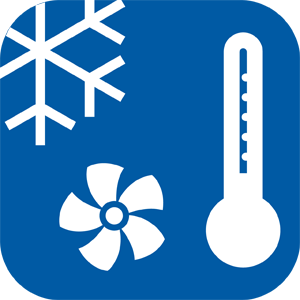 Refrigeration Cycle Demonstration Unit
The refrigeration cycle demonstration unit is delivered complete with instrumentation as well as technical and instruction manuals.

Designed and manufactured to meet industrial standards.

This unit can be used at different levels and in different fields of study.

Use of the refrigerant R 134a as required by new regulations.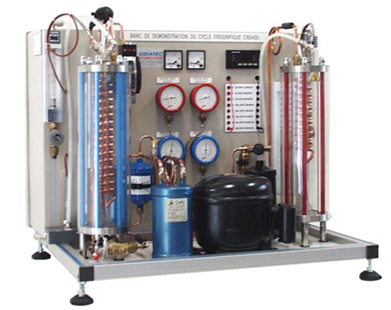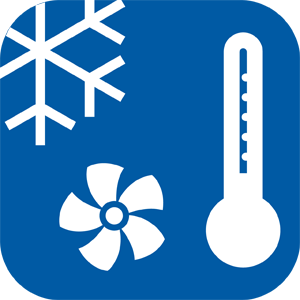 Suggested Applications and Dimensions:
Suggested Applications:
Study of the basic concepts in a refrigeration unit which utilizes R 134a refrigerant
Study of the important phases found in one refrigeration cycle ( compression – condensation – evaporation)
Analysis of the theoretical refrigeration cycle
Analysis of the real refrigeration cycle
Determination of loss of charge
Determination of overheating
Determination of under cooling
Determination of the refrigeration power through the evaporator
Determination of the power through the condenser
Calculation of thermal results through a condenser and through an evaporator
Construction of the refrigeration cycle in a state diagram
Dimensions:
Length: 780 mm
Width: 630 mm
Height: 620 mm
Weight: 51 kg
Product:
Refrigeration Cycle Demonstration Unit
Product Code: CRD-400