The heat pump by compression unit is delivered complete with instrumentation and includes technical and lab manuals.

The equipment is designed and manufactured to industrial standards.

This unit can be used at different levels and for different fields of study.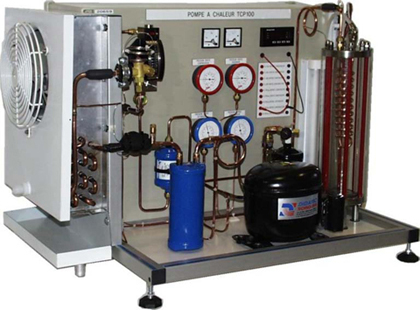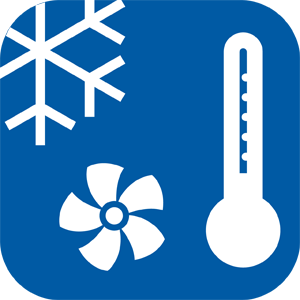 Suggested Applications and Dimensions:
Suggested Applications:
Study of the thermodynamic cycle of the heat pump.
Evaluation of the unit performance, as a heat pump or air conditioner (COP).
Measurement of the global efficiency
Energy balance on each exchanger
Comparison of the compression cycle of the vapour established after lab with the ideal cycle on pressure diagram - enthalpy.
Dimensions:
Length: 580 mm
Width: 400 mm
Height: 660 mm
Weight: 51 kg
Product:
Heat Pump by Compression
Product Code: TCP-100