The air conditioning unit is delivered complete with instrumentation and with technical and instruction manuals.

The components are of industrial quality and the unit is designed to be used to air condition existing premises.

Treatment area in depression and mixing chamber through induction.

Transparent treatment chambers for easy visibility and easy access to the elements.

Use of the refrigerant R134a as required by new standards.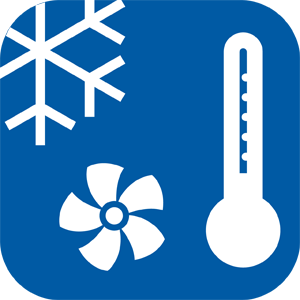 Suggested Applications and Dimensions:
Suggested Applications:
Study of the components of an installation
Working in heating or refrigeration (refrigeration fluid and/or cold water)
Determination of thermal balance
Influence of the ratio of new air to recycled air
Influence of air speed
Study of changes in relative humidity
Exchange efficiency
Loss of charge from different components
Study of control
Temperature/humidity
Free cooling
Dimensions:
Length: 3500 mm
Width: 800 mm
Height: 1700 mm
Weight: 400 kg
Product:
Air Conditioning Unit
Product Code: CRA-545