The Communications Technology wiring installation training module covers planning, installation and testing of structured communications wiring for various applications and communications services. The training project is based on a "home office". It also covers the topics of telephony, the internet, network cabling, TV and video wiring in detail. Use of the fault simulator allows the exercises to be tailored to the level of knowledge of the student concerned.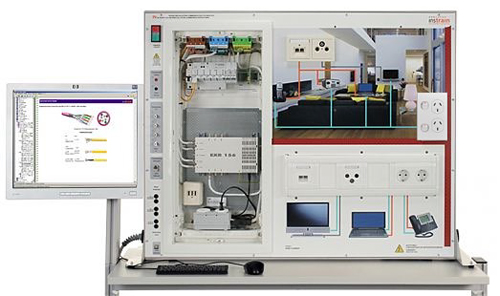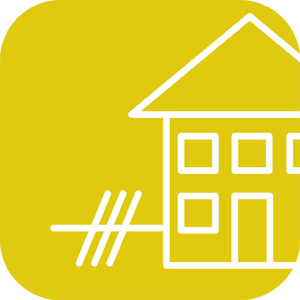 Training Concepts:
Planning multimedia cabling
Selection of data media and equipment
Compliance with the required transmission categories
Planning for the future with regard to cable lengths
Carrying out various cable wiring
Connecting two PCs with plastic optical fibre
Connecting two PCs via RJ45 sockets (solderless, screwless, non-insulated)
Equipping a distribution box with an NTBA, WLAN router, etc.
Installation of a patch bay for a multimedia distribution box
Setting up a WLAN link
Networking of PCs using a switch and patch bay
Inputting a signal via a DVB-T receiver
Installation of line-through and end sockets in a ducting segment (co-ax)
Installation, wiring and testing of two RJ45 sockets in a ducting segment
Documentation, handover and test report, customer instruction
Setting up a DSL connection
Product:
Communications Technology
Product Code: EGT 3