Ground Handling Agricultural Machine Steering Model Cutaway
This is a model of a steering of an agricultural machine for land motion with dry clutches (multiple discs). This model clearly shows the main elements.

This cutaway model is carefully sectioned for training purposes, professionally painted with different colours to better differentiate the various parts.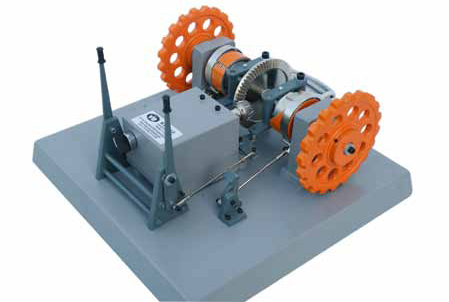 Specifications:
Main Technical Specifications:
Transversal axle supports
Dry clutches multiple discs
Band brake
Crown
Engine and conical pinion
Other Specifications:
Operated: Electrically (Motor 230 V)
Equipment Layout: On Base
Dimensions: 50 x 50 x 30(h) cm
Net Weight: 18 kg
Gross Weight: 30 kg
Product:
Ground Handling Agricultural Machine Steering Model Cutaway
Product Code: VB 8662